I am doing a report using Microsoft word and one of the task that I have to do is to insert a PDF file in the Main Microsoft Word Document. I tried lots of technique to do this and finally I get it. This might not be the only solution but this is the solution that I have tried and I want to share it to you.
Just follow the following steps.
Step 1 : Press ( Insert >>> Object )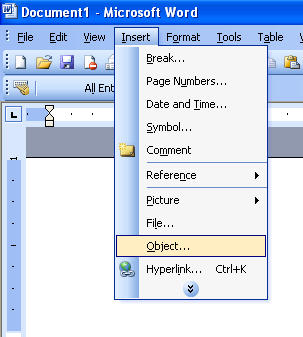 By pressing the Insert >> Object as shown above, The computer will lead you to a windows asking to " Create new " or " Create from File ". Since my aim is to insert PDF File in Microsoft Word I have to choose " Create from File "
Step 2 : Browse the PDF Files that you need to insert into Microsoft Word
It could be a PDF file, Microsoft Word Files or any other type of computer documents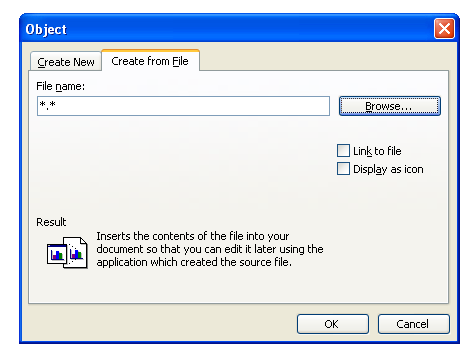 Step 3 : Press Browse
You have to locate the location of the document with in your computer. If you want to update your document whenever you change the sub documents. You have to press the " Link to File " box. And if you like to display the File Icon just press the " Display Icon Box "
Step 4 : Test your link
Upon completing Step 3 and locating your file. An icon in your Microsoft Word Document should show the below icon. Save your file and go to other computer and then try to open the document . Upon Double Clicking the Document the icon it should open.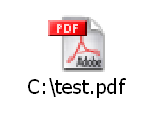 There it is, A simple but yet hard for me to figure out. Since Google Search result did not gave me this tip.
I just hope this could help to others looking for the same solution.