There is now reason for me to be happy since I can now again access technorati.com since recently the site was banned in Saudi Arabia.
The site name is http://www.99s.net/ as shown below. You can see their explantion on how it works below.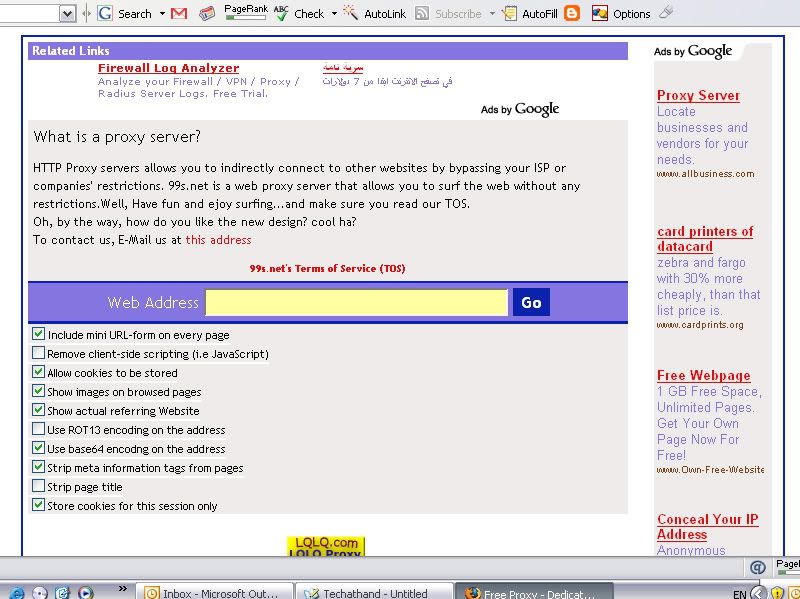 What is a proxy server?
HTTP Proxy servers allows you to indirectly connect to other websites by bypassing your ISP or companies' restrictions. 99s.net is a web proxy server that allows you to surf the web without any restrictions.Well, Have fun and ejoy surfing…and make sure you read our TOS.
Oh, by the way, how do you like the new design? cool ha?
You just have to enter the Banned URL to the space provided and presto you can now access it. It is an easy way to do it. It works perfect for me. I just don't know if it could be used in China where in lots of website is being banned.